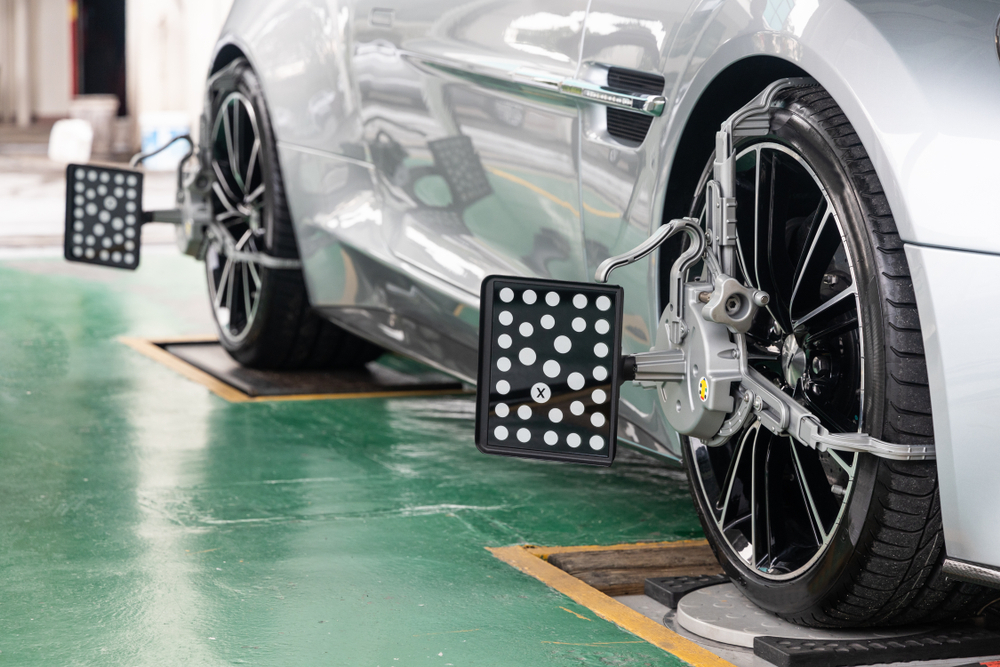 WHEEL ALIGNMENT SERVICES IN DUBAI
It is no news that rough roads, potholes, bumpy rides- all these can make things difficult for your electric car tyres which will ultimately disturb the alignment of your wheels. Misaligned tyres can cause side-pulling, steering wheel vibration, the uneven wearing of tyres, etc. When you have properly aligned wheels, you tend to save more money from expensive repairs, and also bearing in mind that a good grip and better tyre control increase the lifespan of your tyres.
Get in touch with us today at Legend Automobile Services. Let our experts help you with the best, quick and professional computerized wheel alignment and balancing at an affordable rate.
Revive Your Ride Now! Quality Auto Services & Repairs Await.