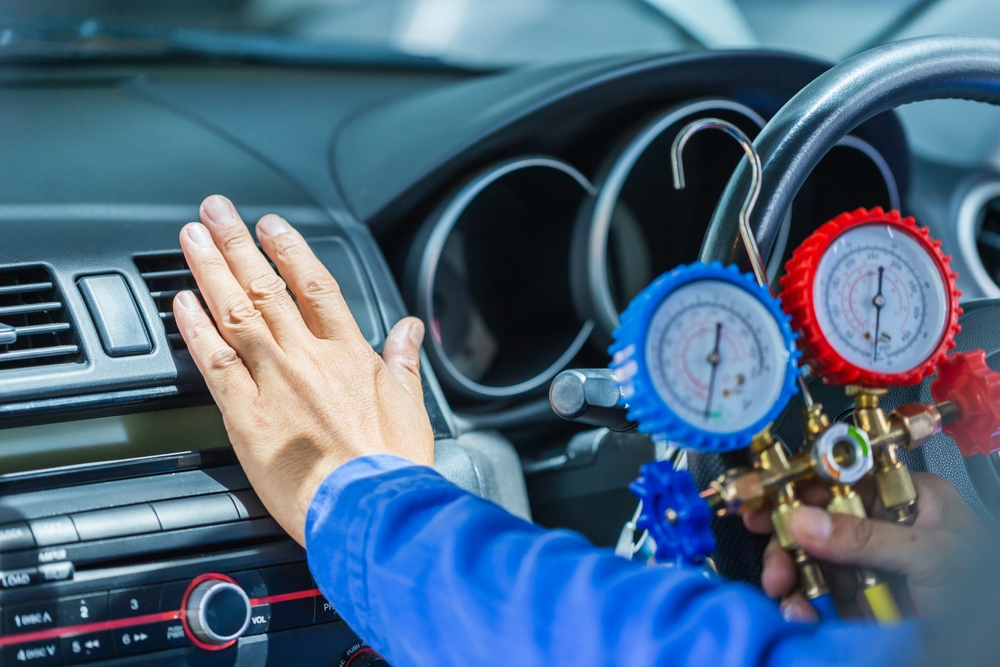 Car Air Conditioning System Repair and Maintenance is crucial for ensuring optimal performance and a comfortable driving experience. Legend World Automobile Service stands out as a premier destination for such services.
Repair and Maintenance:
Refrigerant Check and Recharge: Regularly checking and recharging the refrigerant is essential for maintaining proper cooling efficiency.
Compressor Inspection: Examining the compressor for wear and tear ensures it operates smoothly, preventing potential system failures.
Leak Detection: Identifying and repairing refrigerant leaks is critical for preserving the system's effectiveness and preventing environmental harm.
Condenser and Evaporator Cleaning: Cleaning these components enhances heat exchange, promoting efficient cooling.
Filter Replacement: Regularly replacing the cabin air filter ensures clean and fresh air circulation inside the vehicle.
Why Choose Legend World Automobile Service:
Expert Technicians: Legend World boasts a team of skilled and certified technicians with expertise in diagnosing and repairing diverse car air conditioning issues.

State-of-the-Art Equipment: The service center is equipped with advanced diagnostic tools and equipment to accurately identify and address air conditioning system issues.

Comprehensive Services: Legend World provides a comprehensive range of services, including routine maintenance, repairs, and component replacements, ensuring a one-stop solution for all air conditioning system needs.

Quality Parts: The service center uses high-quality, genuine parts to guarantee the durability and longevity of repairs and replacements.

Customer-Centric Approach: Legend World prioritizes customer satisfaction, offering transparent communication, fair pricing, and timely service.

Experience and Reputation: With years of experience, Legend World has built a solid reputation for excellence in car maintenance and repair services, including specialized expertise in air conditioning systems.

Convenient Location: Situated in a convenient location, Legend World provides easy access for customers seeking reliable air conditioning system services for their vehicles in the region.
Choosing Legend World Automobile Service ensures that your car's air conditioning system receives top-notch care, keeping you cool and comfortable on the road.
Revive Your Ride Now! Quality Auto Services & Repairs Await.