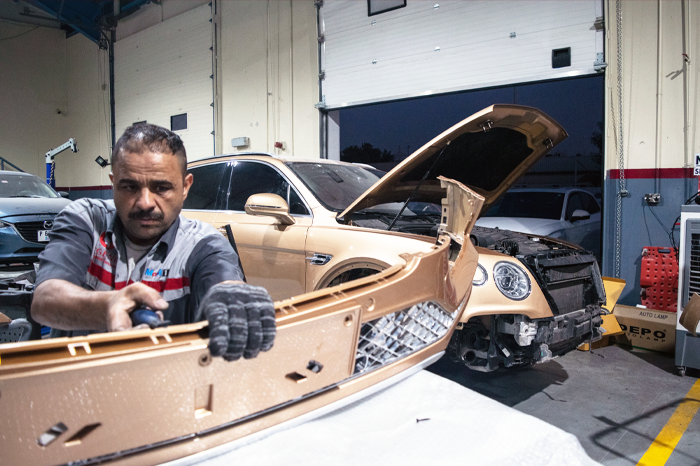 BEST BUMPER REPAIR IN DUBAI
Here, at Legend World Automobile Services, we use latest technology to repair damaged car bumpers.
Most cars have plastic bumpers, which can easily get damaged even by small impacts. We offer you a high-class professional service in bumper removal, bumper replacement, and bumper repair in Dubai. Our team can repair the damaged bumpers by using smart stitching technology that can make them look new.
We offer the best bumper repair service in Dubai, UAE. Get in touch with us today!
Revive Your Ride Now! Quality Auto Services & Repairs Await.