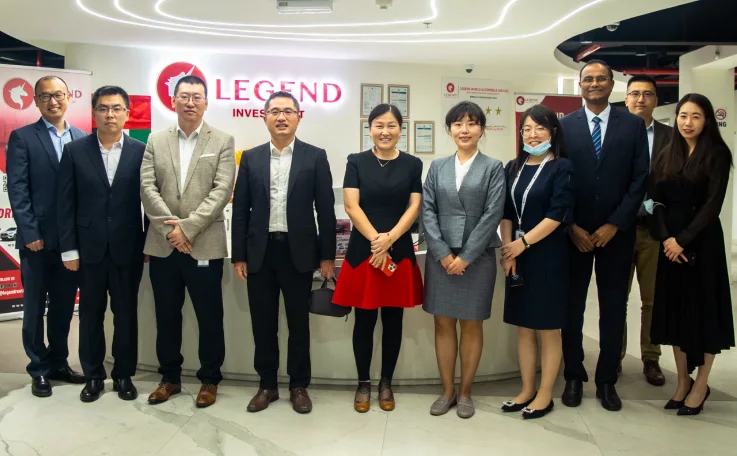 THE ECONOMIC AND COMMERCIAL OFFICE OF THE EMBASSY OF CHINA IN THE UAE VISITS LEGEND GROUP, DUBAI
The Director of the Economic and Commercial Office of the Embassy of China in the United Arab Emirates, Mr. Han Dongjie, and his team visited Legend Group and Legend World Investment on November 29, 2022.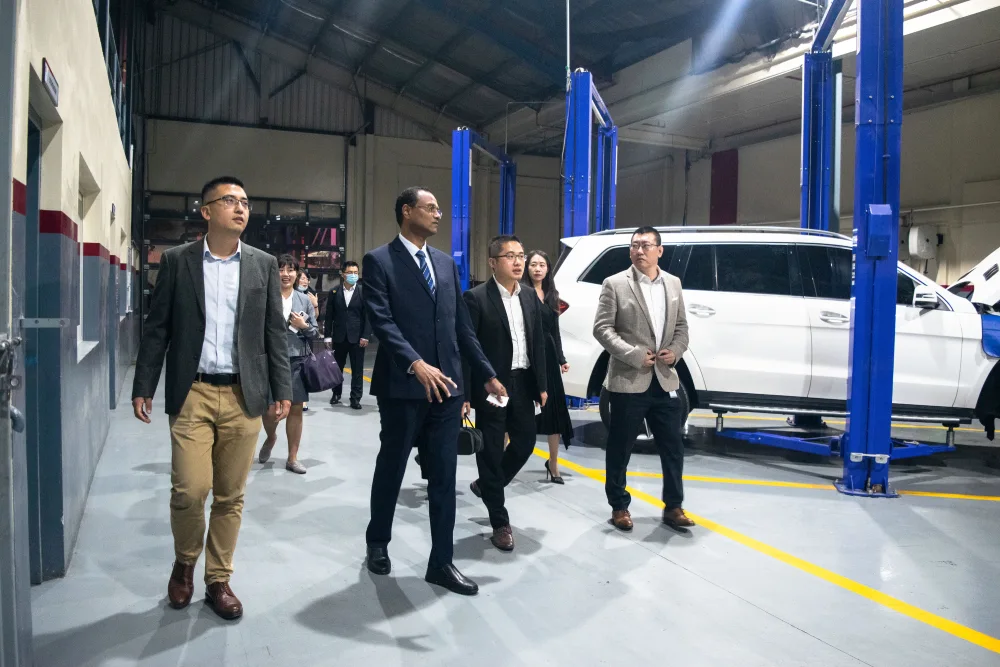 Impressed by the group's vision towards sustainability, Mr. Han affirmed the group's development plans and performance and mentioned that it is worth noting that the recent achievements and paradigm shift from conventional cars to electric cars have been made possible and achievable, as a result of the invention of the 5G Network, which has redefined the intelligent connections between cars and people, as well as cars and modern-day Smart Products.
According to Mr. Han, UAE is an important hub in the Middle East, and can positively affect the Middle East, North Africa, Eastern Europe, Central Asia, and other surrounding areas. The market is huge. He went further to encourage Legend Group to do more in the fields of vehicle trade, parts and accessories, maintenance, and other fields.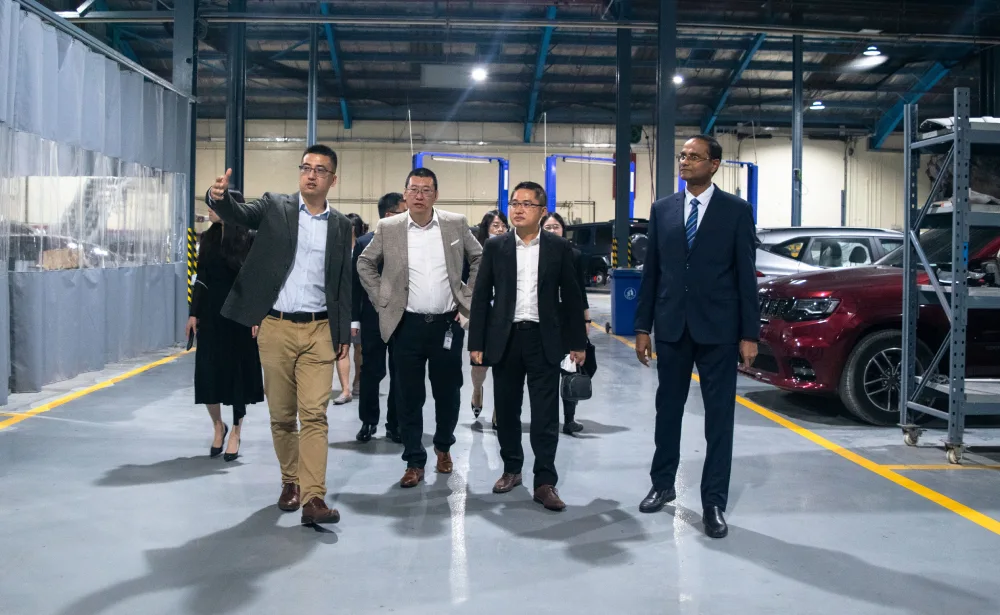 Mr. Han concluded by stating that he hopes that Legend Group will enhance its brand awareness by actively joining chambers of commerce, and industry associations, participating in exhibitions, etc., and strengthening cooperation with domestic car companies.
On behalf of the group, Mr. Zheng Kai, the Chairman of Legend Group, thanked Mr. Han and his team for the visit. "The friendly relationship of the 'China-Arab family' provides a friendly and convenient business environment for Chinese businessmen, and will continue to expand in the future", Mr. Kai stated. He also reconfirmed that the group is continuously working on expanding the automobile market, increasing the overseas popularity of Chinese car companies, and enhancing the brand image of Chinese private companies on a larger platform.