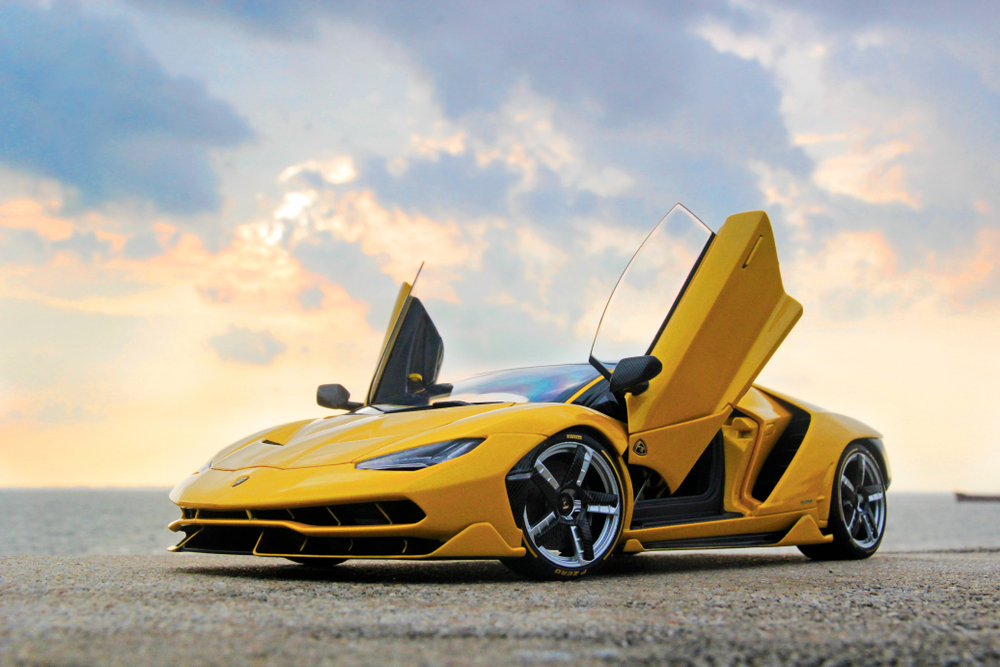 LAMBORGHINI MAINTENANCE: TIPS FOR KEEPING YOUR LUXURY CAR IN TOP CONDITION
Owning a Lamborghini is a dream come true for many car enthusiasts. These Italian supercars are known for their exceptional performance, sleek design, and of course, their high price tags. However, owning a Lamborghini also comes with the responsibility of maintaining it to ensure that it continues to run smoothly and perform at its best. In this article, we will share some tips for Lamborghini maintenance to help you keep your luxury car in top condition.
REGULAR MAINTENANCE CHECKS OF LAMBORGHINI CARS
Regular maintenance checks are crucial to the longevity and performance of any car, and Lamborghinis are no exception. You should schedule regular maintenance checks with a trusted mechanic who specializes in luxury cars. These checks should include an oil change, brake inspection, tire rotation, and a thorough inspection of the car's various systems, including the suspension and transmission.
KEEP YOUR LAMBORGHINI CAR CLEAN
Keeping your Lamborghini clean not only makes it look good but also helps to protect its paint and finishes. Regularly wash your car using mild soap and a soft cloth, and make sure to dry it thoroughly to avoid water spots. Additionally, waxing your Lamborghini will help to protect the paint from the elements and keep it looking shiny and new.
DRIVE IT REGULARLY
Lamborghinis are designed to be driven, and driving them regularly is important for their performance and longevity. If you leave your car sitting for too long, it can lead to mechanical problems, and the battery may die. We recommend driving your Lamborghini at least once a week to keep it in good condition.
STORE IT PROPERLY
If you live in an area with extreme weather conditions, it is essential to store your Lamborghini properly. Extreme heat or cold can damage the car's battery, tires, and other systems. We recommend storing your car in a temperature-controlled garage or a storage facility designed for luxury cars.
REPLACE WORN-OUT PARTS
Over time, parts of your Lamborghini will wear out, and it is essential to replace them promptly. Ignoring worn-out parts can lead to more significant problems down the line and may compromise the safety of the car. Regular inspections can help identify worn-out parts, and a qualified mechanic can replace them.
In conclusion, owning a Lamborghini is a privilege, and maintaining it is a responsibility. Regular maintenance checks, keeping it clean, driving it regularly, storing it properly, and replacing worn-out parts are all important aspects of Lamborghini maintenance. By following these tips, you can help ensure that your luxury car continues to perform at its best for years to come.
WHICH IS THE BEST SERVICING CENTER FOR LAMBORGHINI?
It's crucial to cooperate with a dependable technician who has knowledge of working on high-end SUVs when it comes to Lamborghini repair and servicing. Maintaining your Lamborghini regularly may keep it operating smoothly and prevent expensive future problems. Legend World Automobile Services is the best place for all your Lamborghini Service and repairs. 
The Legend World Automobile Services branch is part of Legend World Investment and is located in 
Al Quoz 2, behind the Al Khail Gate
 Phase 2, and has a site area of more than 280K square feet. 
A wide range of 
brands 
can be serviced at our modern service centers equipped with a variety of specialist tools and diagnostic equipment.